In addition to version and role information, you may also associate your eaDocX DM document with other documents, either those managed by eaDocX DM, or other documents.
Similar to the Roles section, if you have a simple list of related documents which is static, and a small number of documents, then a manually maintained list of related document will probably work OK.
It's when you have many documents, with lots of relationships between them, that eaDocX can help.
To add related documents, just use the Related Documents tab in the Document Details page, and add either eaDocX DM documents, or external ones.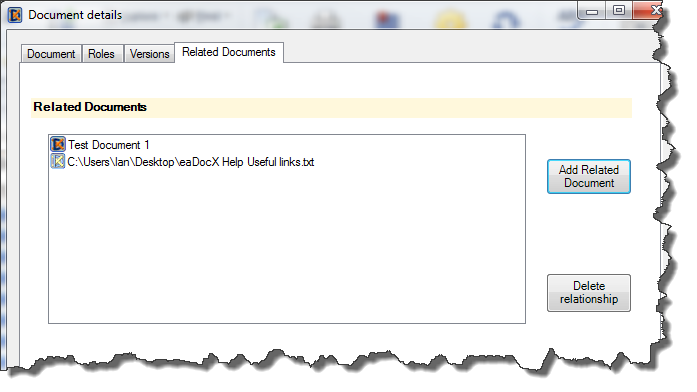 The list shows two kinds of document: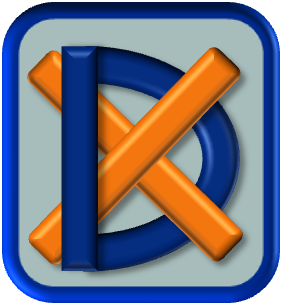 Related documents which are also managed by eaDocX Document Management. In the future, we may add additional function to eaDocX, where one eaDocX Document is related to another one.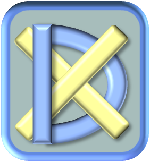 All other documents.
You can now add a Related Documents section to your document in the normal way.
An option available when you list the related documents is to hyperlink the item to the document itself. This is only useful when all readers of the document will have access to the document, when it's stored on a server.
Notes:
When eaDocX creates references between eaDocX documents, it adds an EA Connector between the two EA elements. You can use these EA elements and connectors just like any other EA objects, by connecting them to other elements, or including them in eaDocX or eaXL documents as you wish.