Just like eaDocX, eaXL can also display information about the relationships between EA elements.
1. In an existing Package worksheet (see Getting Started), select a single type of element in the 'Available type' tree

Note: you can only see information about
2. The 'Related Elements' button is now available
3. Fill-in the details, as you would in eaDocX, with the relationship type and target element type. For example: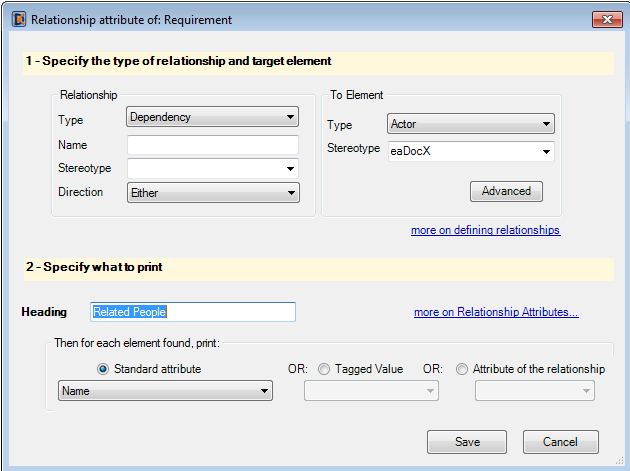 eaXl will help you to pick only relationship types and 'To Element' types which actually exist in your model.

3. Now re-export the data, to see the new column.
Note: whilst Excel will allow you to edit the contents of the 'Related People' column, eaXL won't save any of the changes. It's just too complicated. So for relationships, eaXL is a read only interface.
To change the data for these relationships, edit them in EA directly. It's simpler and more reliable.