Getting started
Your journey to manage the future
Working with Portfolio Manager
You don't have to go straight to 100% of your projects using Portfolio Manager to get the benefits, and you don't have to change your in-flight projects, unless you want to. We suggest starting with a couple of projects in a single portfolio. Introducing the new way of working to just one or two projects will give you a good way of understanding how the relationships and lifecycles work.
Pre-requisites
Portfolio manager uses the normal EA locking mechanism – with packages locked for different users to access.
Each project is in a single folder, which may be part of a larger "Portfolio of projects"folder.
Each modeller will then have access to just the project they are working on.
The baseline of currently implemented or 'live' content is locked, with access by the model manager only, which means it cannot be modified by any project.
And we suggest that a staging area is also created, where project models can be temporarily stored once they have been approved and before they go into the baseline.
A modeller will then see the model content in their browser in the usual way, with full access to their project package, and read-only access to eveything else.
Now you're ready to start your first project.
For more information, see Creating Portfolios and Creating Projects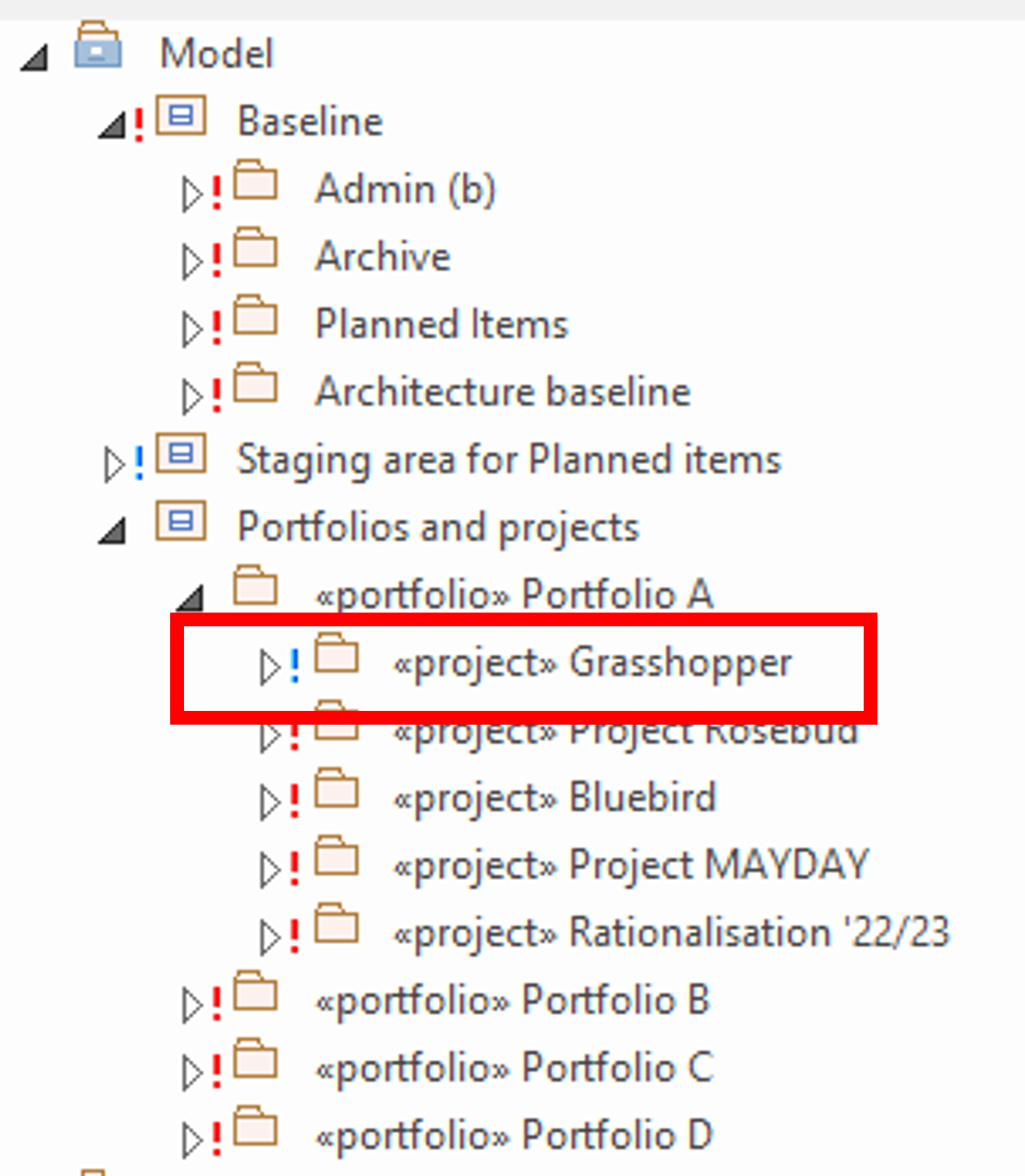 Did you know, we also offer Sparx EA training and consultancy?
We offer a variety of mentoring and consultancy options, as well as structured training and workshops, to support you with the skills you need to use Sparx EA efficiently in your business. Our goal is to bring clarity to your modelling, share solutions and equip you with insights, so that you can use the software more effectively. We already work with clients, both small and large and across many different industries, including the likes of Vodafone and KPMG.
Learn More