The eaTeamWorks Approved Partner Program
What does it mean to be an eaTeamWorks Approved Partner?
The eaTeamWorks suite of products is the essential toolkit for scaling EA teams and models. It contains eaDocX, the world best-selling extension for Sparx Systems Enterprise Architect, recognized, used and recommended by a large number of Sparx users. These include many Sparx Value Added Resellers and Partners, who are acknowledged experts in the use of Enterprise Architect and understand the business needs of their customers.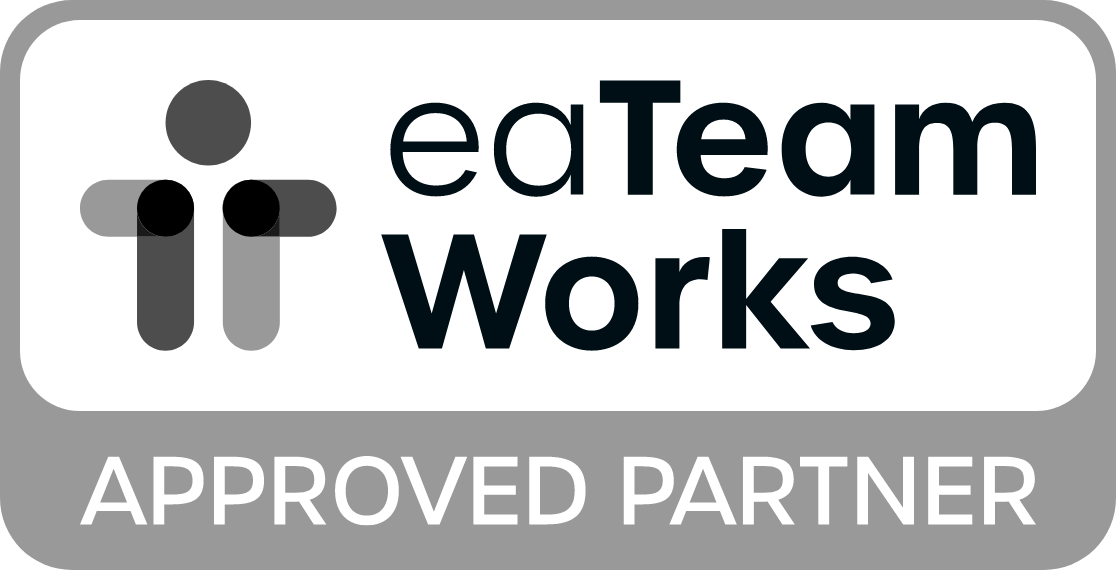 We understand how important it is to get the right advice at the right time, and to have confidence in the quality of that advice. This is true for all types of modeling and for creating document deliverables from those EA models.
The eaTeamWorks partner program recognizes the skills and experience of a select number of partner organizations who are able to deliver the highest standard of support for EA and eaTeamWorks users. They can provide you with recommendations to help you choose the best eaTeamWorks product for your company and project needs. And in particular, they can use and tailor eaDocX to create documents that support a wide range of business critical and strategic objectives.
Wherever you see the eaTeamWorks Approved Partner logo, you can be confident that you will receive high quality, up-to-date advice; streamlining your modeling and delivering added value from your EA models.