Sparx EA Paragraphs & Tables
With eaDocX
eaDocX formatting allows you to define the way in which any EA Element or stereotype will print; either Inline (text in paragraphs) or as a table.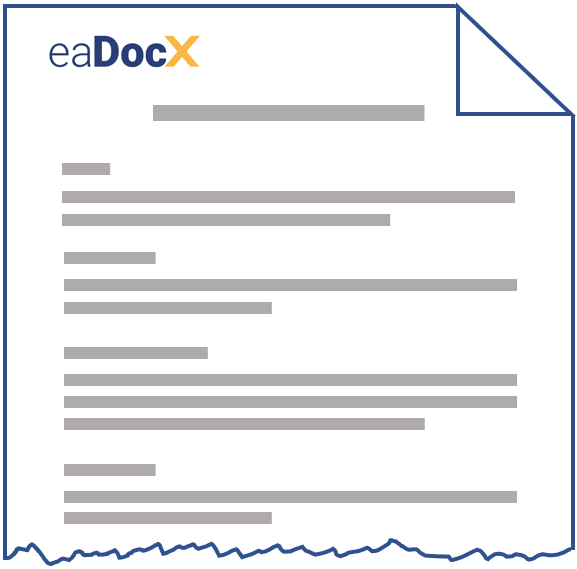 Paragraphs
Inline formatting tells eaDocX to print each element as a series of paragraphs, with headings and body text.  You can define precisely what data is included at each heading level, and you can specify Word document styles for each heading level and the body text, to ensure the element information is presented exactly as you want.
Formatting like this looks good where there is lots to say about each attribute.
Tables
If the elements you are printing include lots of attributes, with a bit of information about each, you can format the data in tables. where each element is a row in a table.
The tight integration with Word means that you have lots of table formatting options, including:
What attributes appear, and in what order
How wide the columns are
Headings for the columns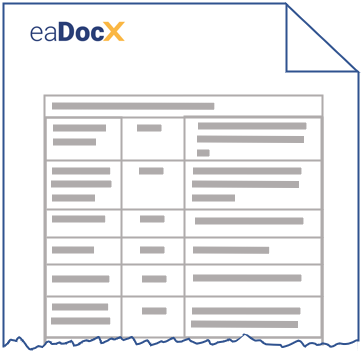 Word Table Styles
You can also define the look and feel of tables, using Word table styles. They let you choose Word styles for text, colors for the heading and body cells and cell borders. You can also specify cell spacing.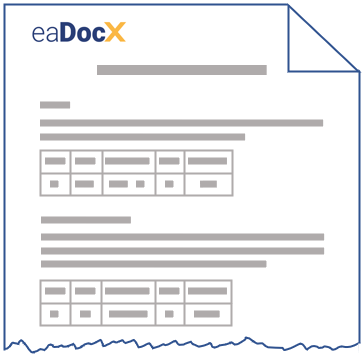 In-line Tables
What happens if there is lots of data for one or two attributes, but only a small amount for others? eaDocX in-line tables allow you to combine the benefits of the two approaches.
For example, in a Use Case, where you may have lots to say in the Description/Notes field, but also lots of little attributes like version, author, complexity etc. Instead of having one paragraph per attribute, the attributes with less information can be grouped together in sub-tables. You can choose how and where that information is displayed.
Whichever type of formatting you choose, eaDocX makes it easy to format the way your elements appear.
As well as attributes and tagged values of each element, you can also include
any attribute from a related element
any attribute from a relationship
hyperlinks to related elements or relationships also included in your document
In this way the richness of your EA model can be communicated clearly and easily.
Did you know, we also offer Sparx EA training and consultancy?
We offer a variety of mentoring and consultancy options, as well as structured training and workshops, to support you with the skills you need to use Sparx EA efficiently in your business. Our goal is to bring clarity to your modelling, share solutions and equip you with insights, so that you can use the software more effectively. We already work with clients, both small and large and across many different industries, including the likes of Vodafone and KPMG.
Learn More