Generate Reusable Word Templates Compatible With EA
Using eaDocX
eaDocX has been designed to work as closely with Word as possible, to deliver documents of the highest possible standard
All the benefits of working in EA plus all the benefits of Word
Microsoft Word is currently the most popular way to publish documents. It's a fact of life. We might one day be all using open-source word processors, but all the companies we've worked for are still firmly Microsoft users.
So, when we were looking at the existing EA document generators, our main frustration was the difficulty in getting them to work closely with Word. Most companies now have Word document templates which they use for formal documents, so if we're to use EA to help produce those documents, we need to follow their look & feel.
More than that, our experience of moving organisations from hand-crafted documents (maybe with diagrams copy & pasted from EA) to ones where documents are generated, is that the generated documents need to be BETTER than the current ones.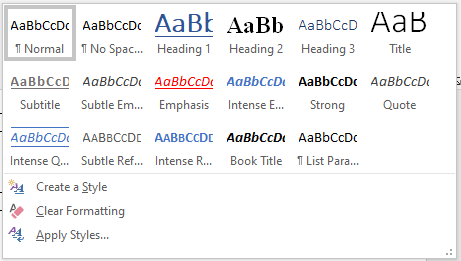 Word Styles
Using Word Styles all your existing investment in Word templates and knowledge can be re-used.
eaDocX will use the Heading styles from your document, so that generated and hand-written headings will look the same.
All other generated text uses styles from your Word document. The appearance and behaviour of these styles lives 100% in Word.
Word Table Styles
As well as using Word paragraph styles, eaDocX will also let you use different Word Table Styles for different kinds of eaDocX table
one for normal tables of elements,
another for Horizontal Inline tables,
and another for Vertical inline tables.
That means you can use all the complexity and flexibility that Microsoft has implemented, to make use of designs that Word has built in, or tailor them to your own specific requirements. Making your eaDocX generated documents meet whatever company or organisational standards are needed.
Word Templates
All your existing Word document templates will work with eaDocX. So, if you already have templates which define what your document layout and styles will be, then eaDocX can generate EA contents into those layouts.
You can make a Word template from an eaDocX document
…and if you do, then each new eaDocX document will already have an eaDocX Profile built in, with all the Word paragraph and table styles you have already defined set-up and ready to go. Every new document using that Template will immediately conform to your local look and feel.
Did you know, we also offer Sparx EA training and consultancy?
We offer a variety of mentoring and consultancy options, as well as structured training and workshops, to support you with the skills you need to use Sparx EA efficiently in your business. Our goal is to bring clarity to your modelling, share solutions and equip you with insights, so that you can use the software more effectively. We already work with clients, both small and large and across many different industries, including the likes of Vodafone and KPMG.
Learn More