Using Derived Connectors to simplify your models
..and make them more valuable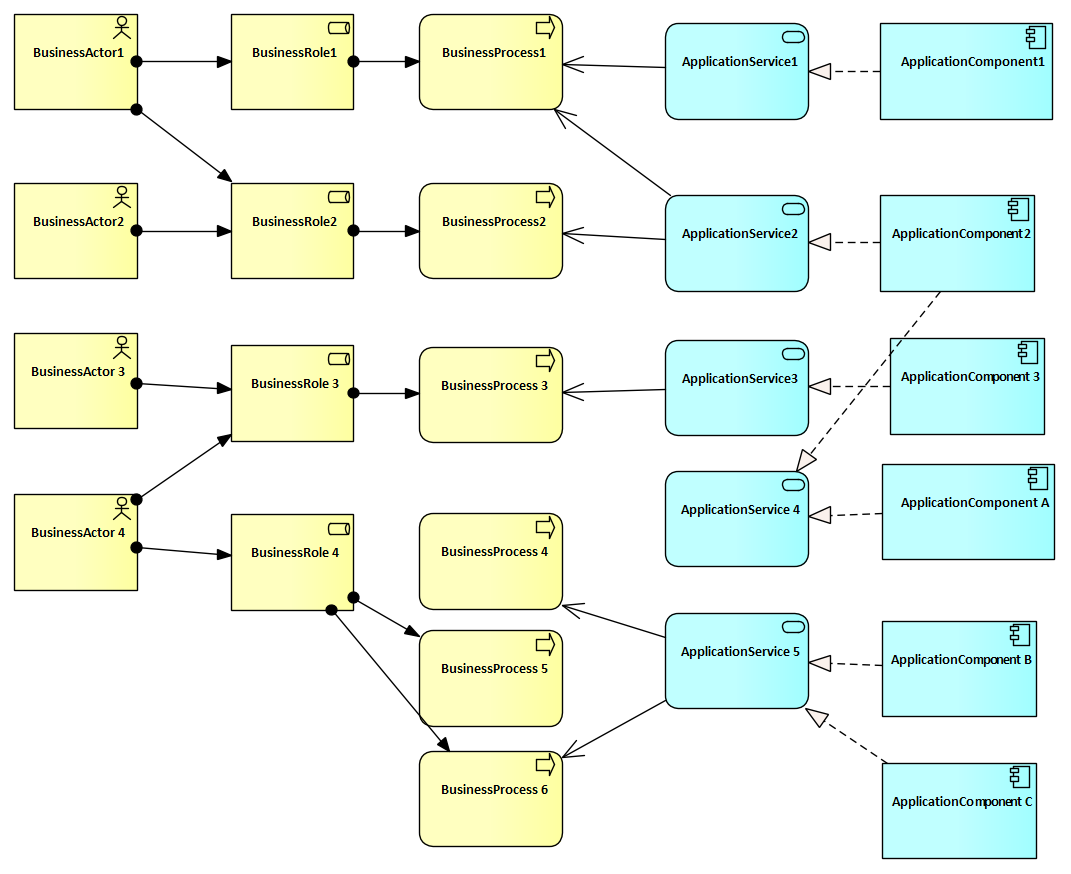 Understanding complex models
As our models get larger and more complex, it gets harder to get new insights from them – there are jst too many elements and too many connections.
Model Expert Derived Relationships are a way to cut through that complexity, and deliver real insights, in a simple and understandable way.
The idea of a Derived Relationship is not new. It just says that if A is connected to B, and B to C, then we can say that there is a 'derived relationship' between A and C.
We do this purely to make things simpler for our consumers: to them, the existence of B might just be a distraction. It's A and C they are interested in. This becomes even more important when there isn't just A,B and C. If we have A,B,C,D and E, then understanding that A relates to E (and missing out the complxeity of B, C and D) becomes even more useful.
I this example, we have a fragment of an Archimate model, with a handful of different types of element. Can you say which Business Actors relate to which Application Components? And remember, here we have just a handful of each type of element. In reality, you will have 10s or 100s of examples at each level. And then the Business Actor / Applciation Component relationships are WAY too hard to work out by hand.
Defining a Derived Relationship
A Derived Relationship (DR) is a path from one type of element to another, walking the meta-model tree. So a DR definition starts at one type of element, and specifies which connector to follow, to which other type of elements, then the next type of connector, and the next element type. In eaTeamWorks we use the Structure Wizard to walk the tree and define these DRs.
The only other bit of defintion we need is to say what type of real connector to create when we walk the tree and discover a derived relationship. This is because when Model Expert walks the tree sucessfully, it creates a normal EA connector to link the start end elements. We call these 'Derived Connectors' (DC)
This is important, because it means that all the rest of the EA world will see DCs as regular connectors. They are only a bit different because they have a tagged value which says how they got created, so that Model expert can check to see if they are still valid. By walking the DR tree again.
So a DC can appear in a document (eaDocX or EA), in a relationship matrix (Model Expert or EA), a Prolaborate dashboard, the EA traceability view….and anything else in the EA world which understands connectors.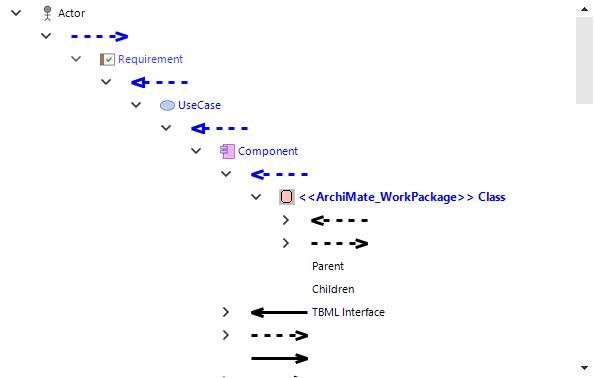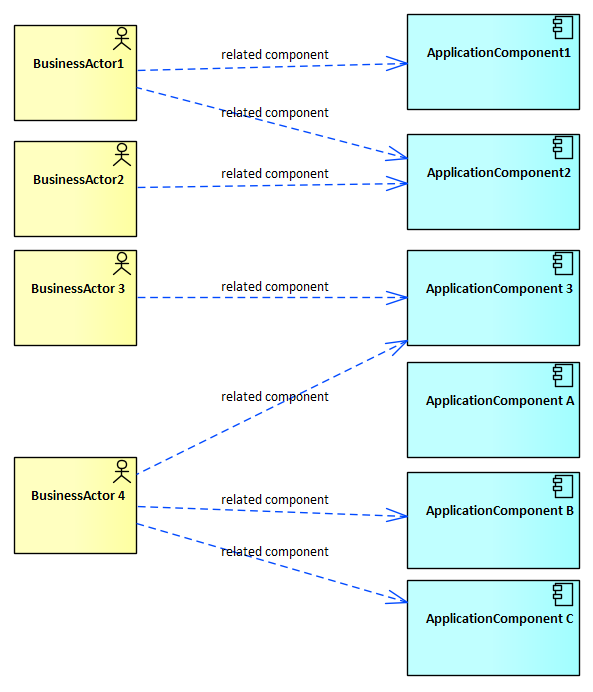 Seeing Derived Connectors
VisualisingDerived Connectors is as easy as dropping the elements into a diagram, and getting Model Expert to create any DCs which should exist. It will look at each element in the diagram, and each DR defition, and create the appropriate DCs.
This makes it easy for modeller to use the DRs which have been created, and easy for the consumer to see a much simpler picture model.