I want to maximize the value of our EA models
Good business decisions need high quality up-to-date information. And much of that information is held inside our EA models. Wouldn't it be great if we could get a live feed from EA of the relevant analyses and designs, presented in a non-techie way?
EA models contain a lot of valuable, high quality business knowledge, which can be used to improve the quality of business decisions, optimise benefits and deliver strategic advantage. But to get at it you need to access EA, understand the tool and know where to look for the information you need. Until now…
Curated views
Wouldn't it be great if there was a way to display the information that's relevant to the business, in a format that's easy to understand and simple to navigate?
The good news is that Prolaborate does just that. It provides controlled, curated, real-time access direct into your live EA model through a web browser. With personalised dashboards and a range of visualisations, plus the ability to collaborate and edit. Your EA models can now be the drivers of innovation and change across the whole organisation.
Show me how!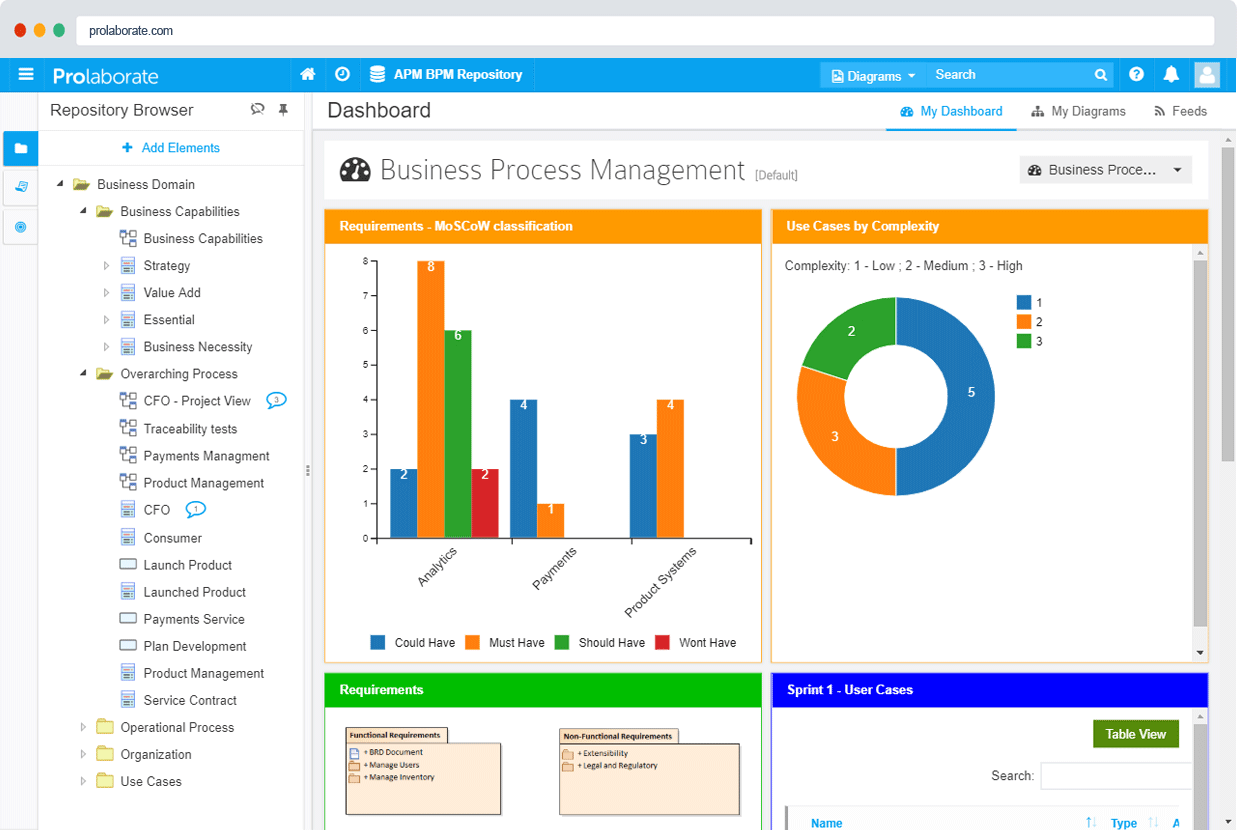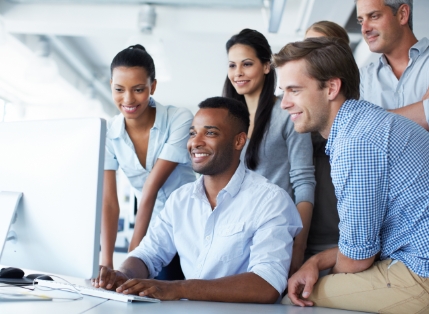 Integrated Knowledge
Publishing EA information with Prolaborate lets all relevant stakeholders participate with edits, reviews and approvals. The intuitive user interface enables more collaboration, gives access to a wide range of perspectives, and speeds up your project lifecycle.
Prolaborate also makes it easy to integrate your EA knowledge with the other key business applications you use: Confluence, Sharepoint, JIRA, ServiceNow. With two-way connectivity built-in, everyone can have confidence they are working with the most up-to-date information, avoiding duplication and improving productivity.
Move to the Cloud today!
No more secret EA knowledge, available only to a few. Sparx in the Cloud can integrate Prolaborate into your hosted EA environment to open up new opportunities. Maximise the impact of the business knowledge held in your models.
How can I spend less time on boring EA model admin?
10 February 2021
I need to find a way to focus on the knowledge in my model, instead of managing EA deployments, backups, servers and licences.
Learn More
My EA team needs a more flexible way to work
10 February 2021
Organisations are changing, faster, more often, and with bigger impacts. And EA users are key enablers
Learn More