Remote Collaboration with Sparx EA Documents Online
Using eaDocX and Revision Manager
Publish your documents online in Teams, Sharepoint or DropBox, for shared reviews
It's easy to generate documents from EA and publish them in a Word document to all your stakeholders. Email individual copies or use SharePoint, Teams or DropBox for multiple reviewers to participate. Generating those documents with eaDocX and Revision Manager makes it easy to update your model with the resulting document edits too.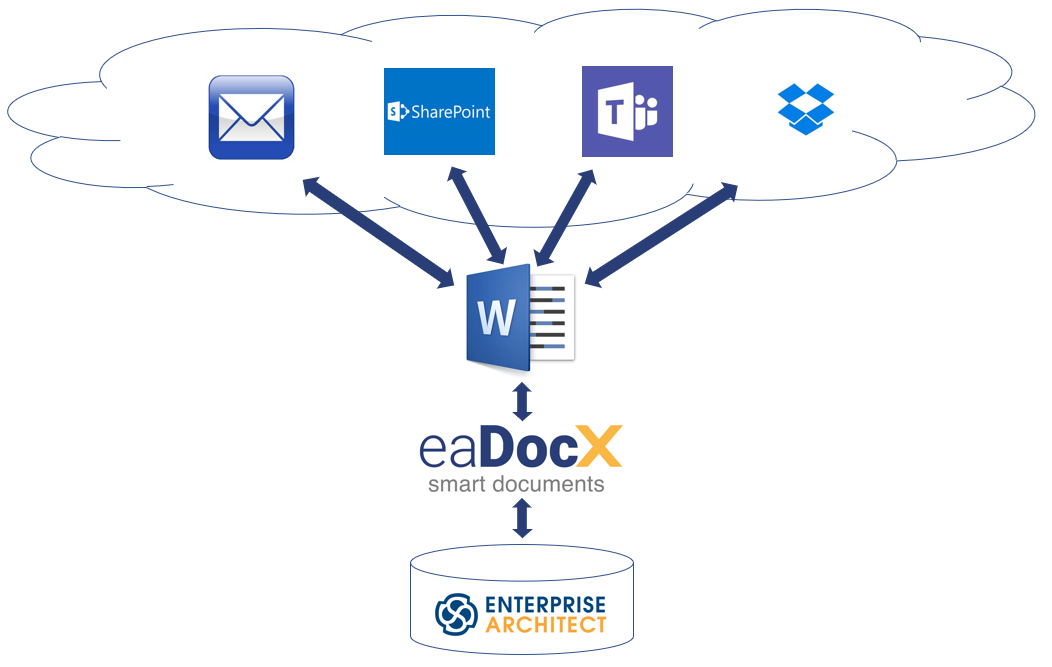 Round trip from EA to Word
Reviewers can add comments and revisions into your eaDocX Word document – just as they do with any other Word document.
When they are ready, collect all the review inputs and open them in the Revision Manager. Approve, amend or reject the proposed changes. Then commit those changes back into your EA model, with full traceability, through the fast efficient user interface.
Revision Manager combines the feedback from multiple reviewers and multiple documents. All in a single view.
Collaborating with documents has never been simpler now we've got eaDocX and Revision Manager
Did you know, we also offer Sparx EA training and consultancy?
We offer a variety of mentoring and consultancy options, as well as structured training and workshops, to support you with the skills you need to use Sparx EA efficiently in your business. Our goal is to bring clarity to your modelling, share solutions and equip you with insights, so that you can use the software more effectively. We already work with clients, both small and large and across many different industries, including the likes of Vodafone and KPMG.
Learn More