Updating Sparx EA with Document Feedback
Using eaDocX and Revision Manager
Collect feedback in general, or ask reviewers for specific input
Provide review instructions
Sometimes when you produce a document the content is ready for wide review by lots of stakeholders. So you generate it and distribute as usual. But at other times, you need to get specific input from some reviewers.
If you need to get input in this way, eaDocX documents can be generated with particular data (or missing data) highlighted (using conditional formatting). And you can include instructions which are included in the document information section. So it's obvious to your readers where you expect their input.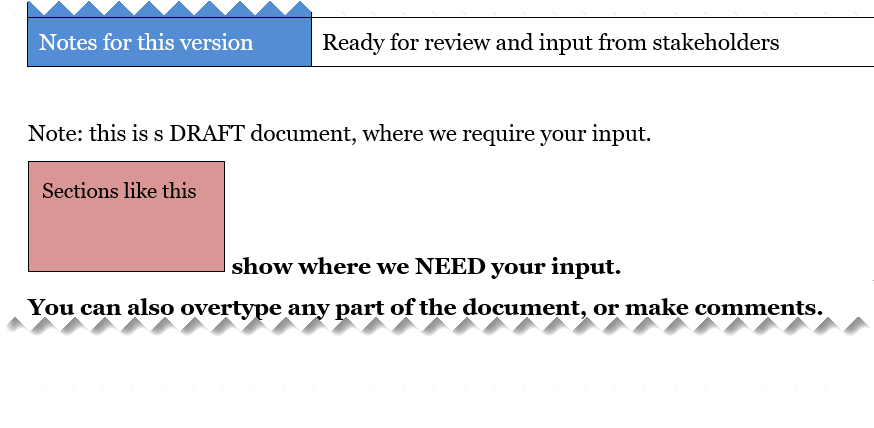 Your reviewers don't need to know which parts of your document are generated from EA, and which aren't.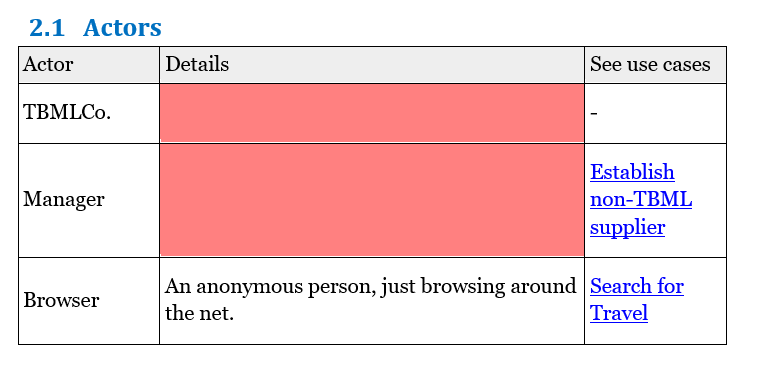 Your input here...
Your reviewers can 'fill in the blanks' at the places you have indicated.
But they can add revisions and comments anywhere else in the document too.
The Revision Manager extension for eaDocX will help you manage and act on every input you receive.
Did you know, we also offer Sparx EA training and consultancy?
We offer a variety of mentoring and consultancy options, as well as structured training and workshops, to support you with the skills you need to use Sparx EA efficiently in your business. Our goal is to bring clarity to your modelling, share solutions and equip you with insights, so that you can use the software more effectively. We already work with clients, both small and large and across many different industries, including the likes of Vodafone and KPMG.
Learn More