Add Multiple Types of Data to Sparx EA Documents
Using eaDocX
It's simple to create a document with a single set of data. But what if you need to include multiple sources of EA data? And maybe add some content that isn't in the EA model at all? That's where eaDocX comes into its own.
Add any number of EA sources into any document.
Open a new Word document, place your cursor in the document where you want the EA content to appear, then add a section. This can be content from the EA package structure or any other EA data source (a search, report, matrix, diagram, glossary etc…). Generate the document and the EA content will appear.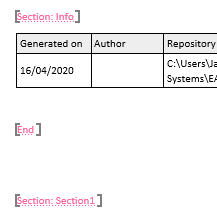 Finding sections in a document
Whenever eaDocX adds a section of EA data it inserts Word bookmarks at the start and end of each section.
That means the source of each part of your document is obvious, and as you insert extra sections, the bookmarks also help you see your document structure.
Adding more sections
To add a new section, just place your cursor in the document, making sure it's outside any existing bookmarks and then insert your next section of content – again using any of the sources. You can also add your own manually created Word content alongside generated sections.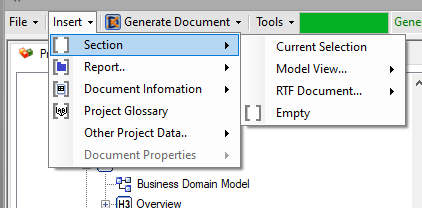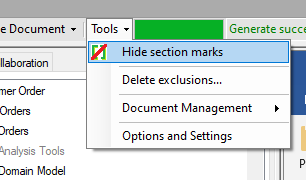 Hiding the bookmarks
When you've added all the sections you need, and it's time to publish, then eaDocX will hide the bookmarks. Your readers will just see the clean document contents.
Did you know, we also offer Sparx EA training and consultancy?
We offer a variety of mentoring and consultancy options, as well as structured training and workshops, to support you with the skills you need to use Sparx EA efficiently in your business. Our goal is to bring clarity to your modelling, share solutions and equip you with insights, so that you can use the software more effectively. We already work with clients, both small and large and across many different industries, including the likes of Vodafone and KPMG.
Learn More