Sparx EA Package Structure
With eaDocX
For a simple document containing a single package. eaDocX creates Word headings for each of the child packages and sub-headings all the way down to the lowest level package.
The easiest way to use EA with eaDocX is to follow the EA package structure.
The approach works well for situations where the document structure and model structure can be made the same.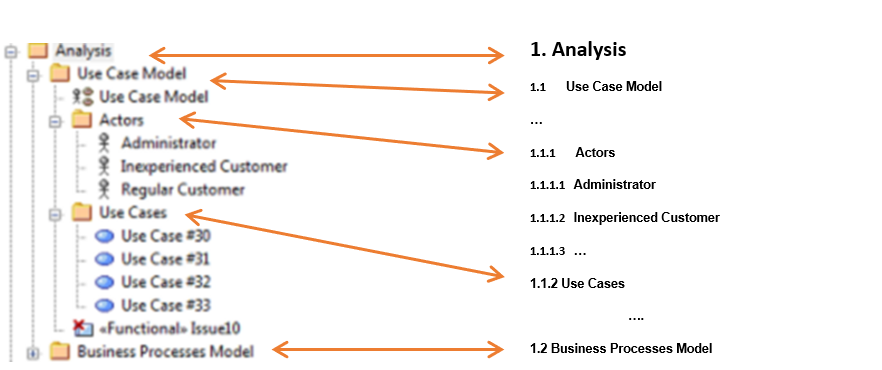 If we are using this structure, the document 100% follows the order in which the packages, diagrams and elements appear in EA.
What if you don't want everything in a package?
Unwanted packages, element types or stereotypes or diagrams can be excluded (link to new exclude/include article).
And extra sections can be added to include information from other parts of the model (link to new Building documents with sections article).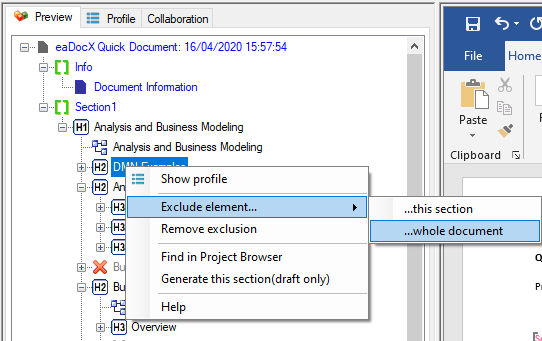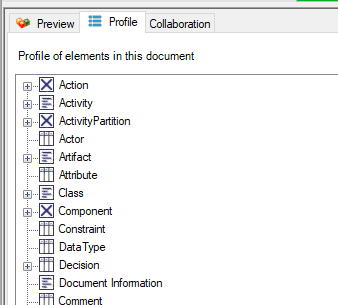 Controlling the level of detail that is printed
eaDocX also lets you define exactly what will be printed for each diagram, package, element, connector and more.
You can define different formatting for each different stereotype, and even choose which stereotypes to print.
For more on this topic, see (link to new Tailored document contents article)
eaDocX Quick Document uses this structure.
Other document structures
The only way to change the order in which the packages & elements appear in the document is to change the EA package structure to fit the document. As long as you only want one document from this part of your model, this approach works fine. But if you need a different structure eaDocX can also create documents using different sources in EA which leave your model structure unchanged. EA content from any of these sources can be used as the basis for a document, or added as a section to a larger document.
Did you know, we also offer Sparx EA training and consultancy?
We offer a variety of mentoring and consultancy options, as well as structured training and workshops, to support you with the skills you need to use Sparx EA efficiently in your business. Our goal is to bring clarity to your modelling, share solutions and equip you with insights, so that you can use the software more effectively. We already work with clients, both small and large and across many different industries, including the likes of Vodafone and KPMG.
Learn More