Easily Tailor Sparx EA Documents
Using eaDocX
Every document will be perfectly suited to its purpose and audience when you choose the level of detail to include for each type of EA content.
Each element type and stereotype can be individually configured for your document. Add or remove any EA standard attribute and tagged value. And choose the order in which those attributes and TVs appear.
Elements and Element Features
You can print your content in paragraphs or tables, or in a combination of the two (link to new Tables/Paragraphs/In-line Tables article).
Each element type and stereotype has it's own Profile, in which these settings are stored. Profiles can be created which apply to every type of element in your document, and you can also create them for individual element stereotypes.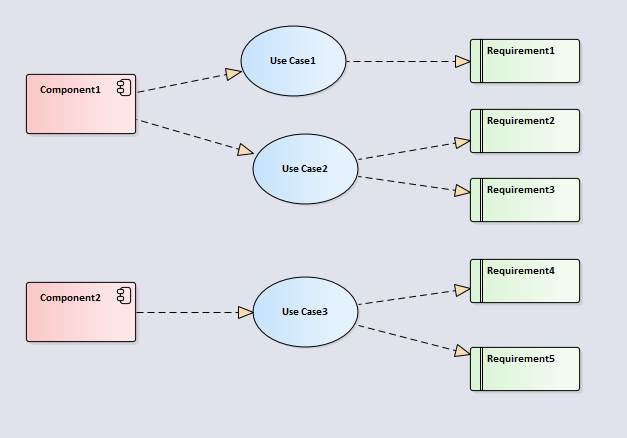 Multi-hop Connections
Not only can you include information about neighbouring elements, eaDocX also lets you add information about those that are several 'hops' away from your element. This means your documents can hide or simplify the complexity of your modelling for stakeholders who just don't need to see it all.
Reveal the full power of your model
Include auto-updated hyperlinks in your document between connected elements. So readers can navigate around the document following those links.
Classifiers
For those who model using Classifiers, eaDocX navigates all links the same way, whether parent/child, Instance Classifier or normal Connector. So all your documents can be tailored to include whatever information and navigation you need.
Did you know, we also offer Sparx EA training and consultancy?
We offer a variety of mentoring and consultancy options, as well as structured training and workshops, to support you with the skills you need to use Sparx EA efficiently in your business. Our goal is to bring clarity to your modelling, share solutions and equip you with insights, so that you can use the software more effectively. We already work with clients, both small and large and across many different industries, including the likes of Vodafone and KPMG.
Learn More