Traceability through Virtual Relationships
Using eaDocX multi-hop relationships you can easily print the end points of 'virtual connectors' showing EA end-to-end traceability.
Multi-hop or Virtual Relationships
One of the best things about Enterprise Architect is the way it connects lots of partial bits of information into a complete picture. So Team A , Team B and Team C can all work on their separate parts of the model, and then you can see how all of them relate to each other when you put all the different element types on a diagram.
The picture above shows that the blue triangles modelled by Team A are related to the yellow squircles modelled by Team C, even though those two teams may not be aware of any relationship between them. But your stakeholders need to know that information – so what's the best way to share it?
Specifying relationships
The blue and yellow elements are related, but only through other intermediate elements. So you could say they have a 'virtual' relationship. The good news is that we can easily print them with eaDocX, without having to show any of the intermediate elements, and without having to write a script.
In eaDocX, open the profile of your source element, and choose "Advanced relationships". This opens a dialogue where you can choose the relationship type and target element for each hop, and add any number of hops, until you get to the end point of your traceability (see the eaDocX Help for more information).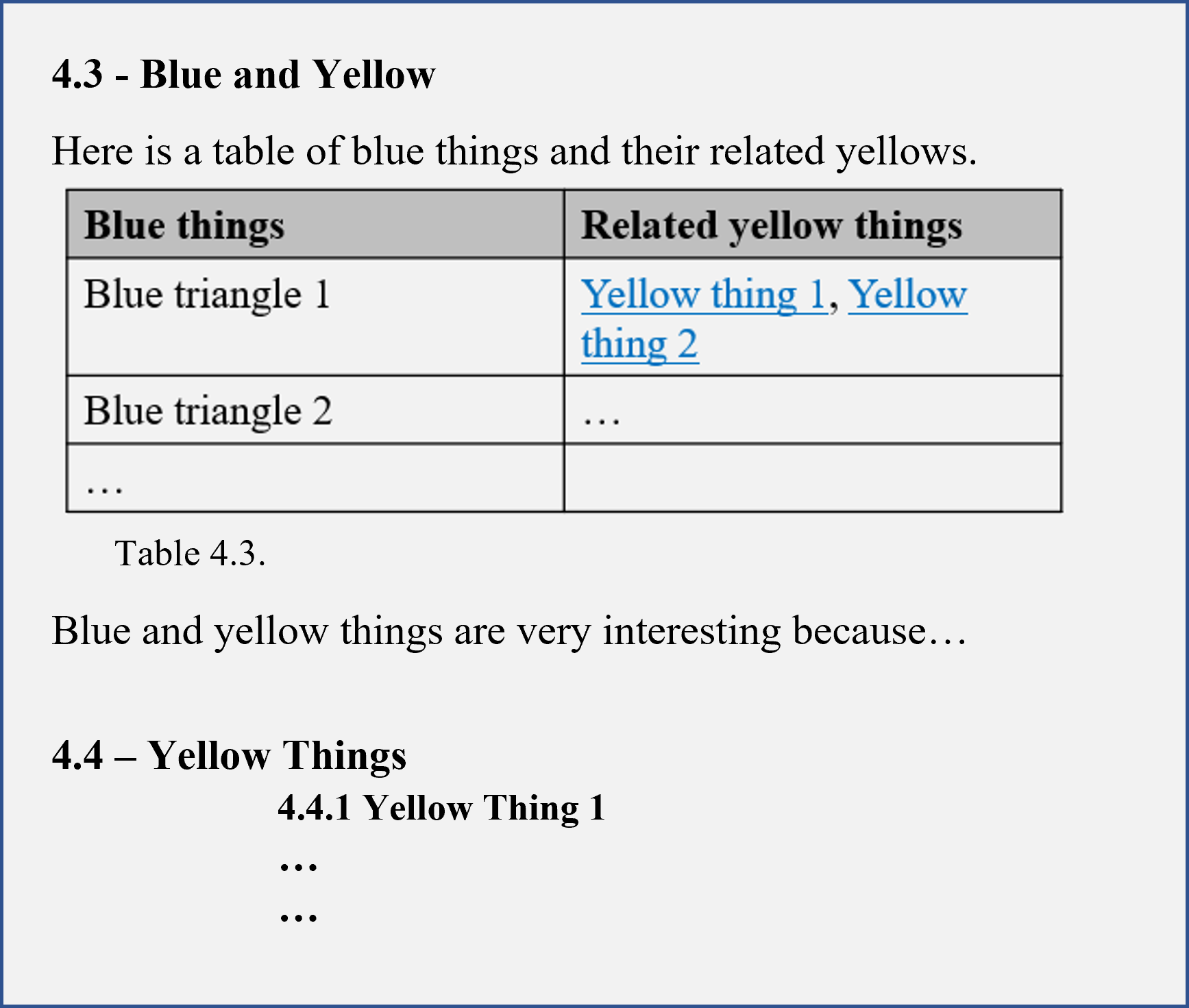 And the result...
… is a document containing just the data for the source and target elements that you need.
In this example we've decided to print a hyperlink to the information about the target element, assuming it is shown elsewhere in the document, but if you didn't want to include all that information, you could print any single attribute/field of the target element instead.
Make sure your modelling is consistent!
The advanced relationship definition assumes a single standard of intermediate relationship types and element types in this part of your model. If any of them aren't, then some target elements may not appear in your document. To make sure your modelling is consistent, use a model quality checking tool like Model Expert to fix any errors.