Word Cloud
Access
From the Package Dashboard
Sometimes it's useful to see what's happening in a model at the level of the words people are using, rather than the structure of how they are doing it.
This Word Cloud collects text from your model elements, and shows which are the most commonly used words.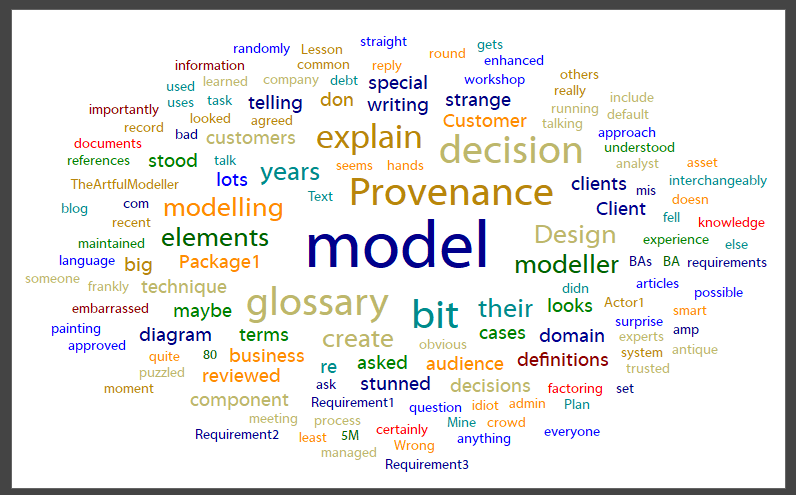 Click on any term in the Word cloud to see details of the elements in which it appears.
Scope of search
Model Expert will look for text in the following places:
All package names and notes, and all child packages
Names and descriptions of elements, and the values of each tagged value (not the names of tagged values)
Scenarios and scenario steps
Methods and attributes of classes (and any other element which has methods & attributes)