Validating a Package
When you check a whole package, which might contain many diagrams and lots of elements, fixing errors could be a little harder.
If you chose to create summary diagram, you will see something like this: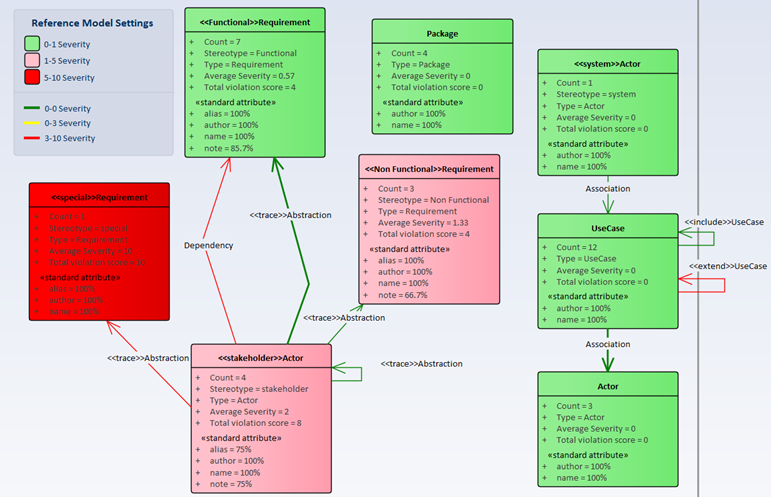 To fix
Fix
Description

Editing all the elements of a type

Right click on any class, and choose Specialize / Model Expert / show occurrences
This creates a new diagram, containing all the occurrences of that element type, but only those in the package from which the meta-model was generated.Now that you can see all the elements, you could make the required changes by:

Using EA , switch to 'List view' or 'Specification view'
Using eaXL, choose Specialize / eaXL / Diagram elements to open a spreadsheet where you can edit all the fields and tagged values of all of the elements. This is especially useful if, for example, you need to add some Tagged Values to a large number of elements.

Editing a set of connectors

Right-click on any connector, and chose Specialize / Model Expert / Show in diagram

This will create a diagram showing all the occurrences of that connector type, with the elements at each end of the connectors.