Advanced customized UI properties
Managing Groups of Attributes
If one of your element types has a large number of fields and tagged values which users need to edit, then you can further customize the Custom Properties page for that element type.
In the Element Attributes dialogue, you can give a 'group' value to each attribute, for example: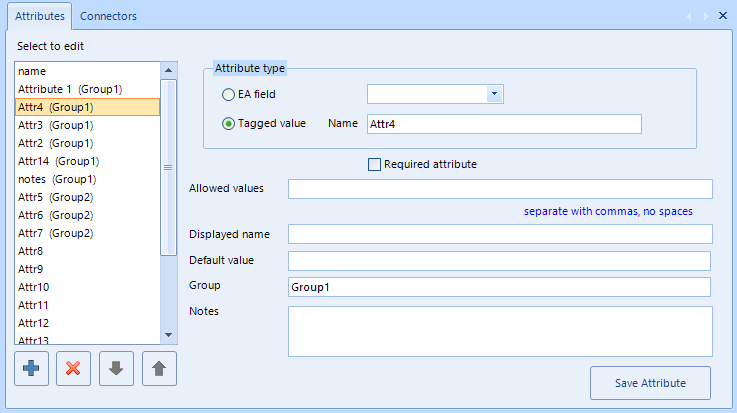 Here, there are two explicit groups '"Group1' and 'Group2', with the other attributes having no group.
When a modeller opens an element of this type in the Custom Properties view, they will see: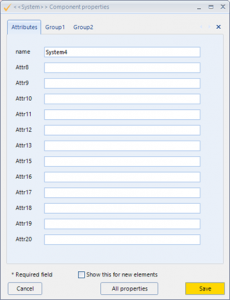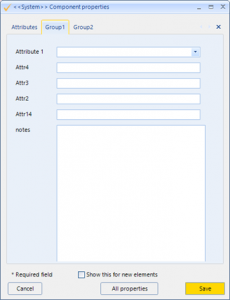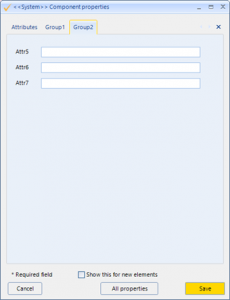 The un-grouped fields & tagged values are put into a page called just 'attributes', and the others are put into separate pages, using the group name as a tab.
This makes it easier for modellers to understand the information, and simpler for them to edit.
See Also