Summary Diagram
When a package is checked against a Reference Model, Model Expert creates a snapshot meta-model of the package, and annotates the errors it has found.
For example, checking the package "Diagrams to be checked – un-managed" from the example model, and checking the option "Show results as diagram" produces: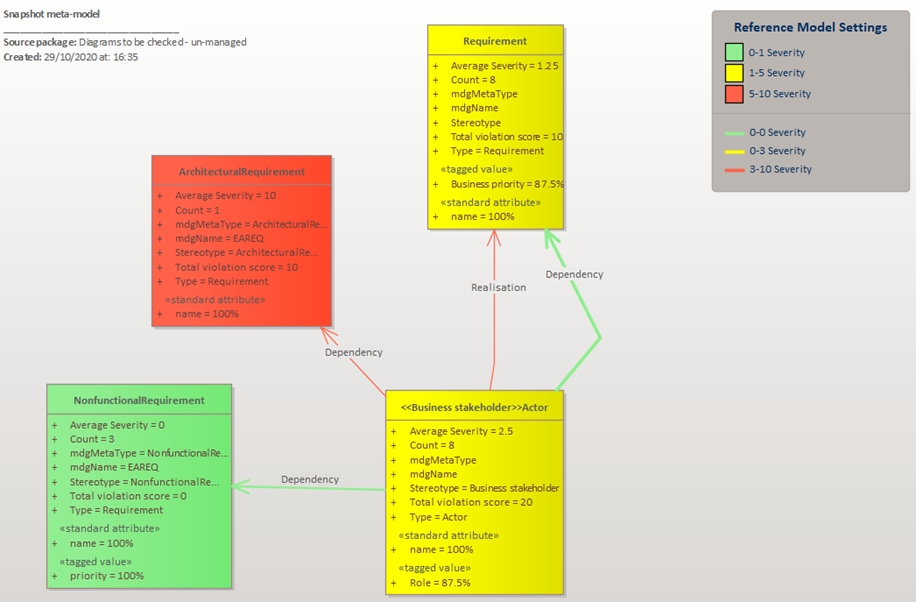 This shows that:
There are no problems in the 3 NonFunctionalRequirements
The dependency connectors from BusinessStakeholders to NonFunctionalRequirements are all OK
The ArchitecturalRequirement (Count=1) is wrong
'Business stakeholder' and 'Requirement' elements have some problems, but not serious.
The 'Realization' connector is wrong, but all the actor/requirement Dependency links are OK.
See also
Creating a Snapshot of your EA Meta-Model